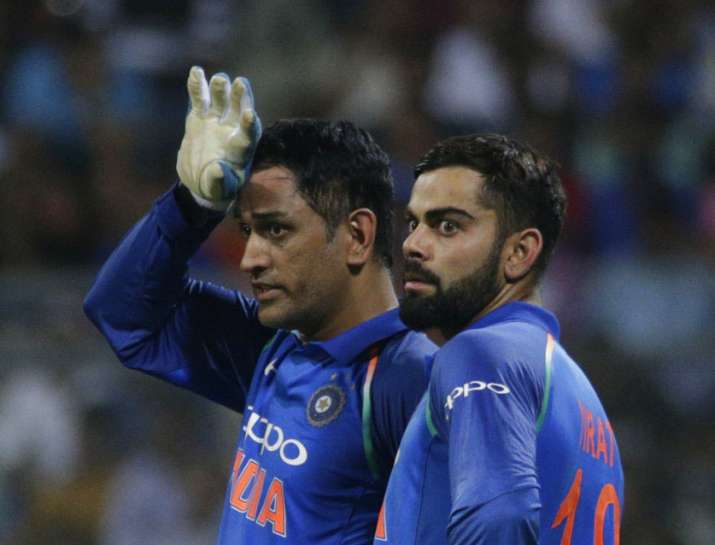 India's bowling coach Bharat Arun on Tuesday said it will be a big challenge for the team to make a comeback in the three-match series against New Zealand after losing the first ODI in Mumbai.
High-flying India faced were condemned to a six-wicket loss by a spirited New Zealand at the Wankhede Stadium in Mumbai on Monday and the hosts now face their stiffest test in recent times when they try to bounce back in series in the must-win second game in Pune on Wednesday.
Addressing the pre-match press conference, Arun said it is a good testing ground for Virat Kohli and Co. to make a comeback and do well in the series.
"We look at it as a big challenge right now. New Zealand, in all fairness, compete exceptionally well. They had a fantastic partnership and they went on to win the game. It's a bigger challenge for us to comeback. We know we have plans in place and it will be a good testing ground for the team on how you come back from behind and do well in the series," Arun said.
Not many had expected New Zealand to topple India in the series-opener at the Wankhede but the visitors, playing their first match since the Champions Trophy, did it in emphatic style. 
It took a record-breaking 200-run stand from Ross Taylor and Tom Latham to get the better of their formidable opponents, putting New Zealand on the cusp of a rare series win in India. 
The way they played spinners Yuzvendra Chahal and Kuldeep Yadav was commendable, considering the Australians struggled against the same combination in the preceding series. 
Arun said the team management has taken a "good look" on the playing style of New Zealand batsmen and will rework their plans against them in the second match.
"We have taken a good look at the videos of how they play and from where they sweep. Definitely, the plans will change for these batsmen," he said.
The spin duo of Chahal and Yadav, who gave away 125 runs and managed a lone wicket, will be keen to make amends. They will have to find a way to stop the likes Tom Latham from playing sweep and reverse sweeps at will.
Arun lauded Kuldeep and Chahal, who have fared well in the absence of experienced pros Ravichandran Ashwin and Ravindra Jadeja in limited overs cricket, saying that both the young wrist spinners have shaped up "exceptionally well" and one odd game will not make a difference.
"These two wrist spinners (Kuldeep and Chahal) have done their job, they have time and again taken wickets. Sometimes it does happen that you get the desired wickets or you have plans in place but it doesn't work out but then if you look at the overall percentages, I think they have very well shaped up and one odd match shouldn't trouble us," he said.
"These two boys have done exceptionally well for us and we would like to take a good look on them before we come up on the combination for the 2019 World Cup. So far they have shaped exceptionally well," he added.