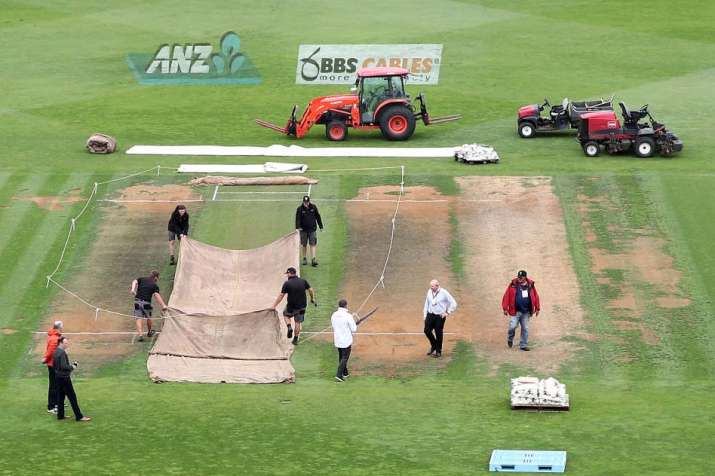 Rain has continued to delay the start of play in the second Test between New Zealand and Bangladesh at the Basin Reserve.
After the entire first day was abandoned without a ball being bowled, no play was possible before tea on the second day Saturday.
The toss hasn't been made, neither side has named its match XI and the prospect of a start looks slim.
The rain that washed out the first day continued overnight and into the morning in Wellington. It lightened before the scheduled lunch break and groundstaff were able for the first time to use mowers and the super sopper to try to improve ground conditions.
But drizzle was still falling and showers are forecast to continue during the afternoon and into the third day Sunday.
(With AP Inputs)
Rain was so heavy on Friday that large parts of the outfield were underwater and the playing area remains saturated. Several hours work would likely be necessary, when the rain completely stops, to make the outfield playable.
The pitch block and bowlers run-ups remain covered with large pools of water lying on the main covers.
Umpires inspected the ground at 1.45pm, again and 3pm and once more at 3.45pm, during the tea interval, in the hope some play might be possible on the second day.
New Zealand leads the three-match series 1-0.