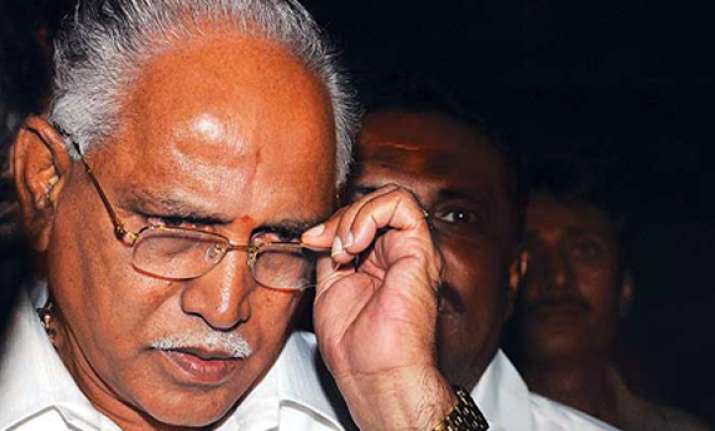 New Delhi: Is B S Yeddyurappa trying to seal an alliance with the Congress party?
According to some media reports, Yeddyurappa is reportedly not very happy with lack of clarity from BJP on his homecoming and that's why he has turned his attention towards a pre-poll alliance with Congress. 
In BJP, forces inimical to Yeddy's return are resisting the move to bring him back to the party fold.
According to reports, Yeddy and Congress will only have alliance and Yeddy is not in favour of merging his party with Congress. Even Congress is not interested in merger given Yeddy's strong RSS background.
These media reports suggest that Yeddy had a clandestine meeting with a senior Congress leader when he visited Delhi last time in July end.
Meanwhile, Yeddyurappa's party KJP has denied any communication with Congress party regarding pre-poll alliance.