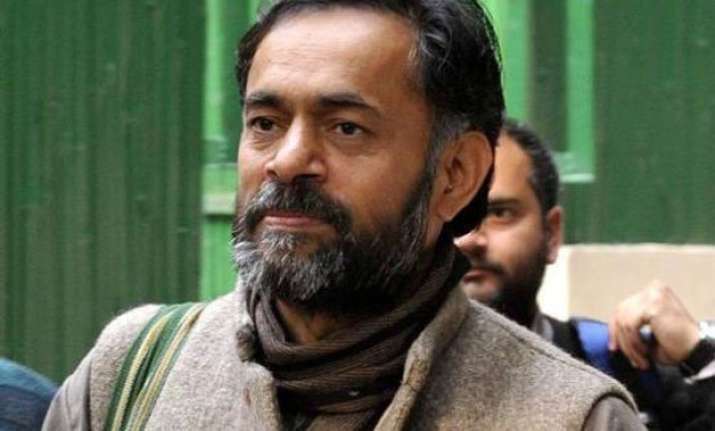 New Delhi: AAP leader Yogendra Yadav, who is leading the party's 'Jai Kisan Abhiyaan' campaign in Haryana, today urged all opposition parties in that state to take up the issue of amendments made in Haryana Land Acquisition Act in the ongoing Budget session of the Assembly.
In a letter written to INLD's Abhay Chautala, who is also the Leader of Opposition in Haryana, and Leader of Congress Legislative Party Kiran Chaudhary, Yadav asked them to pressurise the state vgovernment to withdraw the changes made in the act regarding land compensation package.
Yadav alleged that the BJP government in Haryana issued a notification in December last year whereby compensation for land acquired was reduced drastically.
"Your party claims to be a fighting for farmers and standing up for their rights. We are looking forward for you to raise the issue in the Assembly," Yadav said in his letter.
Despite dropping from the PAC, the AAP leader is still in charge of Haryana. He has been undertaking the 'Jai Kisan Abhiyaan' campaign of the party in the state, raising issues related to land acquisition and farmers in the state.