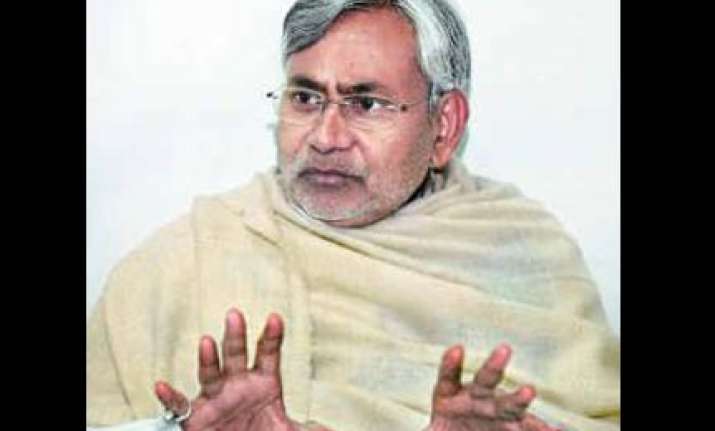 Chief Minister Nitish Kumar on Monday  claimed that the Women's Reservation Bill being supported by him and other like minded parties would be adopted by the Lok Sabha in its present form despite the opposition of RJD supremo Lalu Prasad Yadav. 
Reacting to Prasad's reported statement during a road show in his parliamentary constituency (Chapra) yesterday where he stated that the present form of Women's Reservation Bill would be passed in the lower house of Parliament only over his dead body, Kumar told PTI in his Assembly chamber that Prasad had made a similar statement regarding creation of a separate Jharkhand state. 
Kumar said Lalu Prasad had made a statement in the state Assembly in the later part of the 90's that Jharkhand would be created over his dead body but later rescinded and bifurcated the state on November 15, 2000 in a bid to cling to power. 
Kumar said that none would take Lalu's utterances seriously and he and his alliance partner, LJP should be prepared for drubbing at the hands of the people of Bihar during the coming assembly elections. The people of Bihar would repose faith in the NDA government once again that believes in +development with social justice+, Kumar stated. PTI