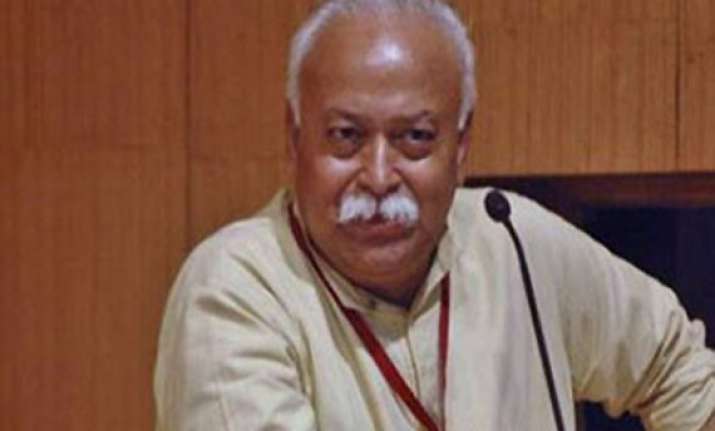 New Delhi: RSS chief Mohan Bhagwat today alleged policies under UPA were responsible for repeated Chinese and Pakistan army incursions into the Indian border.
"Dark clouds are hovering on our national security as China continues to test our mettle and patience by (carrying out) frequent incursions across our borders, besides dumping its products in our country," Bhagwat said in an annual Dussehra rally.
 On the Fidayeen attack carried out in Jammu in an army camp and a police station on September 26, in which 12 people were killed, Bhagwat said "China and Pakistan repeatedly intruded into Indian territory with the latest incident being attack on a police station and an Army camp in Jammu by Pakistan. Some Hindu businessmen in Kishtwar in Jammu and Kashmir district were attacked by a section of other communities who raised pro-Pakistani slogans,"
 He also criticised Jammu and Kashmir Chief Minister Omar Abdullah for his statement to a European delegation recently that the state has only acceded and not formally merged with India.
Bhagwat also attacked Union Home Minister Sushil Kumar for coming out with a "pro-minority" directive to state governments and his "inept" handling of murders of some Hindu leaders in Tamil Nadu by fundamentalists.