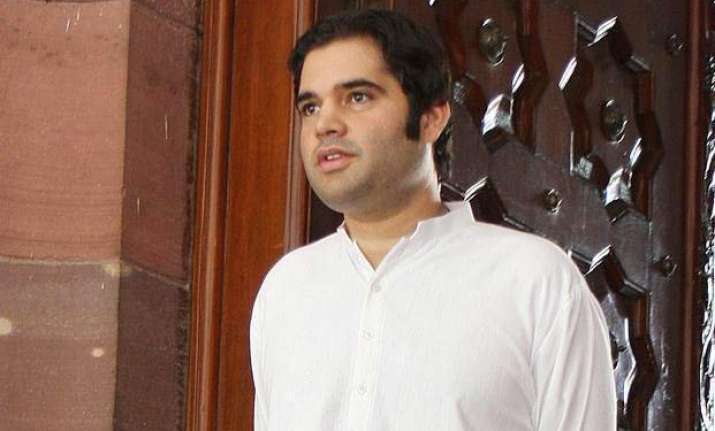 Noida:  An elected representative may or may not be capable enough to take care of all the people in a constituency, so people should come forward and get involved in societal affairs, BJP's Lok Sabha member Varun Gandhi said on Thursday.
"India is straddling between two times zones -- 17th century and 21st century. And there is no socio-economic bridge between the two, which is leading to chaos and confusion," Gandhi said in his address to students at a university in Noida.
"India needs to have a vibrant citizenry where a normal citizen has the power to question the state and challenge its decisions. He should have a stake in the state," he said. He proposed that governance should be decentralized in India.
"One person taking care of millions of people in a constituency may or may not be capable enough to do so, therefore people need to come forward and get involved in societal affairs."
"In 2015, we are talking about individuals and not institutions. We need to impose faith in ourselves and think of ways to make a difference to the society."
"With a vigilant judiciary and the media, people of the country are looking forward to new and vibrant voices of the youth, who are capable enough to change even the policies in the country," Gandhi said.
He rued the fact that in India, people were still voting in the name of caste and religion, and very few were interested in knowing the vision of a candidate.
"Feudalism is not over in India, it's running in the blood of people... 99.9 percent of parliamentarians are children of dead or retired politicians and there are very few people who are there because of their capabilities or great vision," he said.