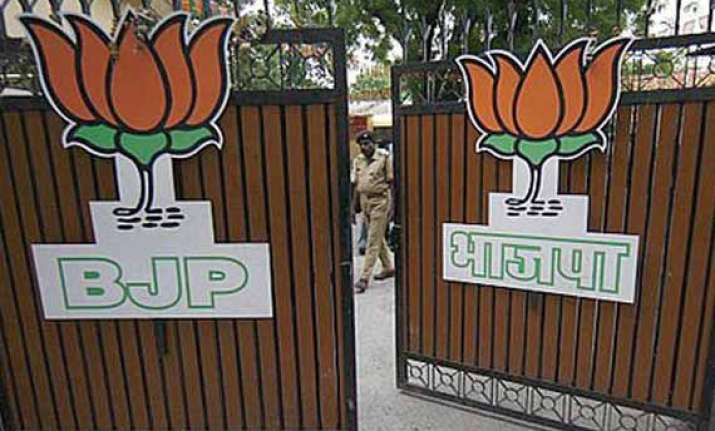 Lucknow: Bharatiya Janata Party (BJP) leaders from Uttar Pradesh flew to New Delhi Tuesday to deliberate on the list of candidates for the forthcoming Lok Sabha polls.
They will discuss the first list of candidates which is likely to be released by Holi (March 17).
Senior BJP leaders, privy to the selection process for the 80 Lok Sabha seats, told IANS that after the completion of the 'Vijay Shankhnad' rallies in the state, the national office bearers were analyzing the contribution of party leaders.
The party has gathered information on party candidates likely to be named through inputs from local units as well as the Rashtriya Swayamsevak Sangh (RSS) and the feedback is currently being collated for decision making.