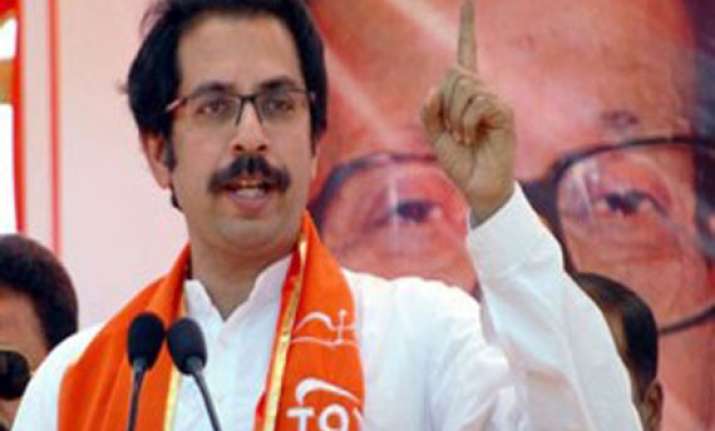 Mumbai:  Shiv Sena Chief Uddhav Thackeray rhetoric against Pakistan grew louder when he  threatened that PM-in-waiting Narendra Modi will have to use the 'Nuclear Button', if Pakistan refuses to mend its ways.
The warning comes a day before Pakistan Prime Minister Nawaz Sharif is scheduled to visit the country to attend Modi's swearing-in ceremony for the post of Prime Minister.
Thackeray reminded Modi that talks with Pakistan have always been a one-sided effort and that it is difficult to trust them.
"Their attacks in Kashmir and the border areas have still not stopped. But is Modi government promising better days ahead for Kashmir by inviting Sharif for talks is the real question," he added.
Thackeray also questioned whether anyone would think of the families and widows of the soldiers who lost their lives fighting on the Pakistan borders.
"Kargil happened during Sharif's reign where they chopped off the heads of our martyrs, and we shouldn't forget that," he said.
He also warned, "If despite this gesture (of Modi's to extend a friendly hand towards Pakistan), Pakistan doesn't change, we expect Modi to take firm steps."
The Sena chief pointed out that Nawaz Sharif was in charge in Pakistan during the Kargil war.