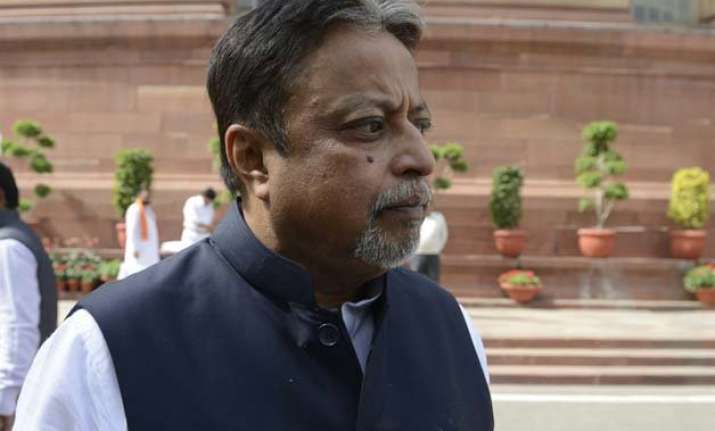 Kolkata: Sidelined Trinamool Congress top gun Mukul Roy's son Subhrangshu was on Monday nominated by the party as a candidate in the coming West Bengal municipal polls, triggering speculation of whether it was an attempt at driving a wedge between the father and the son.
 Subhrangshu, a legislator from Bijpur in North 24 Parganas district, field his papers from ward No.6 of Kanchrapara municipality, where elections are slated to be held on April 25.
 Backing the party's decision, Trinamool leader and minister Subrata Mukherjee said Subhrangshu was part and parcel of the party and there was nothing wrong in nominating him.
 "He has not been thrown out of the party. But yes, there were some controversies," said Mukherjee, apparently referring to Subhranghu's sharp criticism of the party leadership last month.
 In explosive interviews to private television channels, Subhrangshu had alleged that his father was "facing insult" from the leadership and vowed to stand by him.
 The party had then threatened to take strong disciplinary action against Subhrangshu.
 Mukul Roy, once the No.2 and close confidante of party chief Mamata Banerjee, had fallen out with the leadership in recent weeks following his interrogation by the CBI in connection with the multi-crore-rupee Saradha ponzi scam.
 However, Subhrangshu's nomination has led to debates over whether it was the party's strategy to create a rift between him and his father.