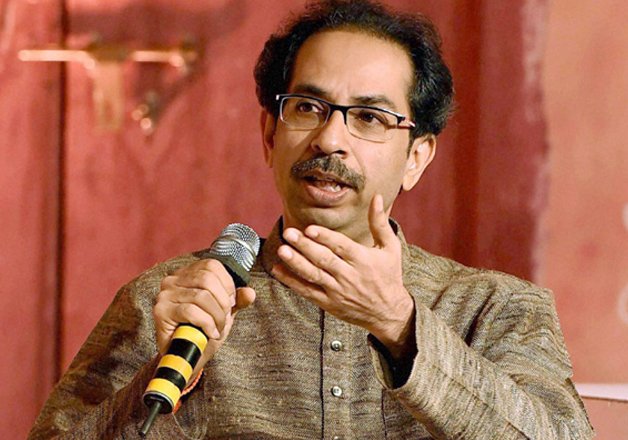 Mumbai: Seizing on Prime Minister Narendra Modi's assertion that a conspiracy is being hatched to destabilise his government, ally Shiv Sena today sought to know if India will actually remain stable under the current circumstances, considering the rise in terrorist attacks and activities of "anti-national elements" on the JNU campus.
"The country is not safe and we are lagging in stopping the dangers emanating from Pakistan... Anti-national elements in JNU spoke in favour of Afzal Guru and ISIS supporters waived their flags in Jammu and Kashmir at the same time," an editorial in Sena's mouthpiece "Saamana" commented.
Addressing a rally in Bargarh in Odisha on Sunday, Modi had said critical NGOs and black marketeers were conspiring to destabilise his government and "defame" him.
"In Odisha, Modi said attempts are being made to destabilise the NDA government. We are happy that he at least spoke about NDA. But, looking at the current turn of events, will the country remain stable? Governments come and go, but let the country remain intact," the Sena said.
"The Pathankot terror attack was also a conspiracy to defame Modi government and destabilise it. Just after the attack, Pakistan-sponsored terror activities increased and around 25 jawans have been martyred in the last one month," it said.
"Everyday, bodies of our slain army men are being brought to their homes and thus people's anger towards Pakistan is only increasing. This is why Modi government facing slander. If people feel that we are lagging in fighting terrorists who sneak into our country, they should understand Modi's plight," it said.
Referring to suicide of farmers in Maharashtra, it said this has now spread to Marathwada and north Maharashtra from Vidarbha region.
"The slander (directed towards the NDA government) is unbearable for us as well but black-marketeers are not behind it. There has been a revenue loss of Rs 20,000 crore and more than 10 people have died due to Jat protests in Haryana. Who is hatching this conspiracy in Modi's regime," it asked.