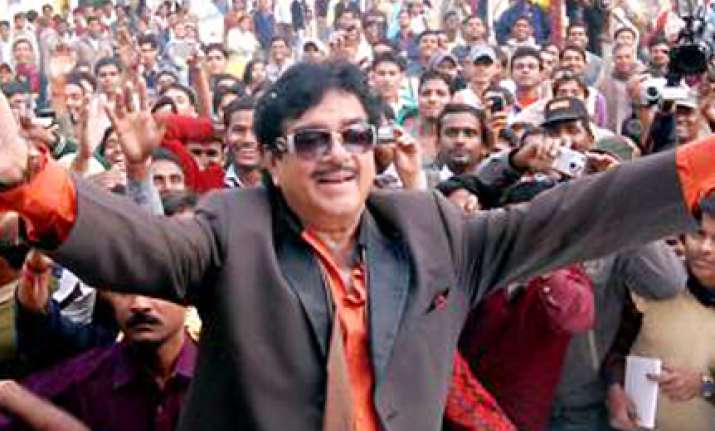 Despite Atal Bihari Vajpayee being in retirement mode owing to his ill-health, the former Prime Minister figures among BJP's 40 top campaigners for Maharashtra Assembly elections. 
The BJP top brasses L K Advani, Rajnath Singh, Murli Manohar Joshi, Arun Jaitley and Sushma Swaraj are there along with Vajpayee, so also Manohar Parrikar, whose 'rancid pickle' remark against Advani had recently created a flutter.
Shatrughan Sinha, who has created a stir by praising Rahul Gandhi, is also among the 40 star campaigners.
BJP vice-president Gopinath Munde and spokesperson Prakash Javadekar are among the Marathi leaders from the central leadership who figure in the list of star campaigners.
Gujarat Chief Minister Narendra Modi, who failed to garner votes for the party during the Lok Sabha elections in the state where he was made in-charge, leads several other party chief ministers in the campaigners' list.
Others Chief Minister include B S Yeedyurappa (Karnataka), Prem Kumar Dhumal (Himachal Pradesh), Ramesh Pokhriyal (Uttarakhand), Shivraj Singh Chouhan (Madhya Pradesh), Raman Singh (Chhattisgarh) and Deputy Chief Minister of Bihar, Sushil Kumar Modi. 
Hema Malini, whose Rajya Sabha term is over, and TV actor-cum-politician Smriti Irani, along with former cricketer and MP Navjot Singh Sidhu, will also canvas for BJP.
BJP Chief Whip in Rajya Sabha Maya Singh also figures in the list of 40 names submitted to the Election Commission. PTI