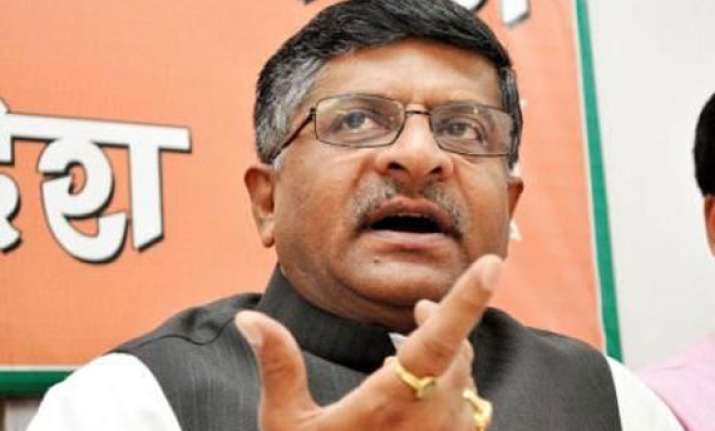 New Delhi: BJP President Rajnath Singh has made some key appointments, making BJP's deputy leader in Rajya Sabha Ravi Shanker Prasad as the chief media coordinator.
Singh has also appointed Vijay Goel, a Rajya Sabha MP from Rajasthan, as the chief of booth management.
The party chief has also appointed national spokesperson Prakash Javadekar as the election incharge for Seemandhra and Telangana region and Raj Purohit as co-charge.