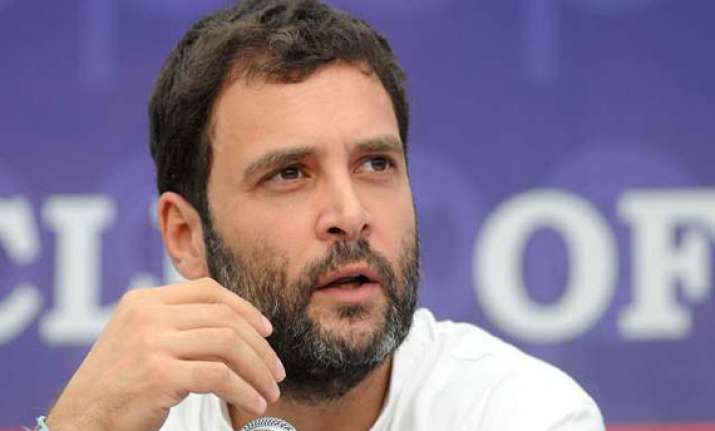 New Delhi: Rahul Gandhi's pet project of introducing US style 'primaries' to elect candidates for Lok Sabha polls through direct feedback of grassroot party workers has fallen flat.
Not a single such nominee from the 15-earmarked seats could win his or her seat. Prominent among those who lost are Gandhi's key aide Meenakshi Natarajan from Mandsaur in Madhya Pradesh, AICC Communication Department Chairman Ajay Maken from New Delhi and former Delhi PCC chief J P Agrawal from North East Delhi.
The Congress Vice-President had brought in the new experiment with much fanfare to empower grassroot leaders to fight the Lok Sabha elections and had been maintaining that if the experiment bore results, it will be implemented nationwide in future elections.
At an All India Congress Committee meeting on January 17, Gandhi had spoken of his plan to "finalise candidates by asking party workers".
The parliamentary seats where candidates were selected through "primaries" are New Delhi and North-East Delhi (Delhi), Guwahati (Assam), Bhavnagar (Gujarat), Bangalore North and Daskshin Kanadda (Karnataka), Indore and Mandsaur (Madhya Pradesh), Wardha and Latur (Maharashtra), Bikaner and Jhunjhunu (Rajasthan), Sant Kabir Nagar and Ambedkar Nagar (Uttar Pradesh), and Kolkata North (West Bengal).