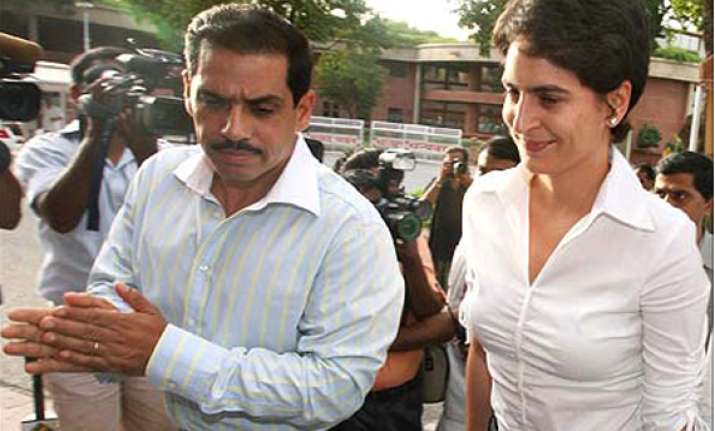 Lucknow, Nov 29: In its affidavit submitted to the Lucknow bench of the Allahabad High Court, the Prime Minister's Office has termed the land deals between Robert Vadra, Congress president Sonia Gandhi's son-in-law, and real estate giant DLF as "a pure business transaction" and a "matter between two individuals".
The affidavit, signed by joint secretary Dheeraj Gupta in the PMO, has been submitted in response to a public interest litigation (PIL) seeking a probe into alleged irregularities by Vadra in land deals in Haryana. It now looks likely to kick up another controversy.
The affidavit, dated Nov 24 whose copy was received by petitioner Nutan Thakur Nov 26, alleges that the charges levelled against Vadra are "false, vexatious, hearsay".
Social activist Thakur says she is "completely stumped" by the affidavit.
"This is amazing that without a probe being held into the matter, the Prime Minister's Office has decided not only to give Robert Vadra a clean chit but has also defended him vehemently," she told IANS.