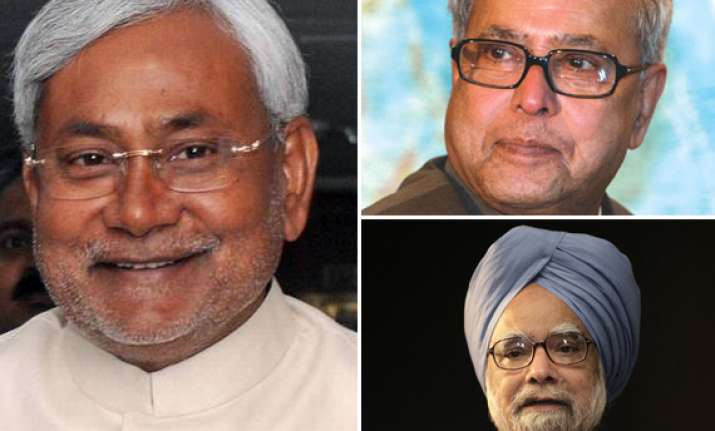 New Delhi, Jun 16: With the UPA announcing the candidature of Pranab Mukherjee for the President's post, Prime Minister Manmohan Singh and the Finance Minister have reached out to JD-U leader Nitish Kumar for support but he was non-committal.
Kumar received telephonic calls from Singh and Mukherjee but he told them that he will discuss the issue with party leaders, sources close to him said.
JD-U is a key constituent of the BJP-led NDA which will be meeting here tomorrow to firm up its stand on the Presidential poll issue, particularly in the wake of UPA nominating the Finance Minister for the top job.  JD(U) has 21 Lok Sabha MPs, nine members in Rajya Sabha and 118 MLAs in Bihar Assembly.