Follow us on New Delhi: Prime Minister Narendra Modi surely knows what impact a selfie can create esp with social media's burgeoning presence through out the world.
Prime Minister aptly uses his selfies to connect with the masses of the country he visits. Be it his famous selfie with Australia's Tony Abbott or his latest one with Mongolia's premier Chimed Saikhanbileg, our Prime Minister has made it a ritual to shoot selfies in almost every country he has visited so far.
But Modi attracted worldwide attention after he took a selfie with Chinese premier Premier Li Keqiang during his visit to Beijing's Temple of Heaven. Chinese people are not used to seeing their political leaders getting candid as their private lives are mostly shrouded in mystery.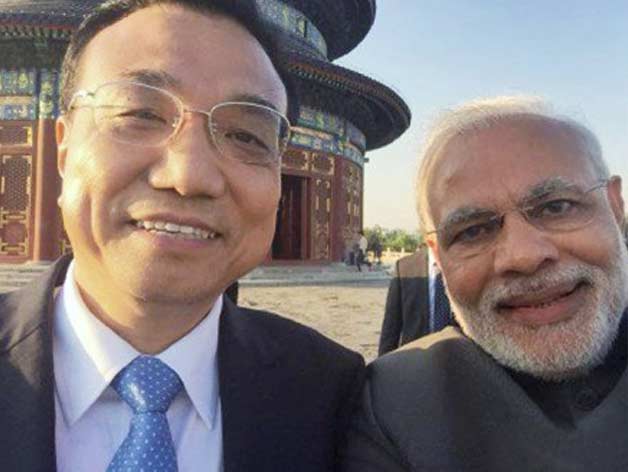 When the PM posted his selfie on his newly opened Sina Weibo account, followers expressed shock at seeing a relatively candid picture of one of their political leaders.  
The photograph that garnered 2200 shares within two hours of posting was termed as the most powerful selfie by foreign media.