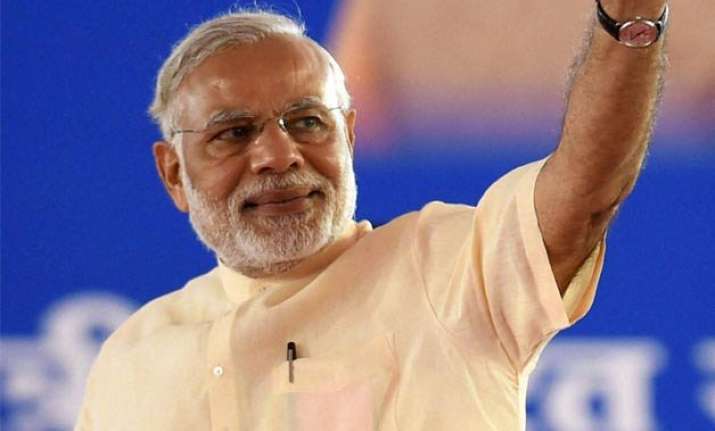 New Delhi: Prime Minister Narendra Modi complimented the work of the Rashtriya Swayamsevak Sangh (RSS) today on its 90th foundation day.

"My greetings to all Swayamsevaks as the RSS completes 90 years in service of the Nation," Modi, who had also worked as an RSS pracharak, tweeted.
The RSS was founded in September 1925 by Keshav Baliram Hedgewar on Dussehra day.
In his annual Dussehra address in Nagpur, RSS chief Mohan Bhagwat praised the Modi government for lifting the country from the mood of "despondency" and "creating an atmosphere of "hope and confidence" in the country, while enhancing its standing on the global stage.
"Our country has stood as one and will stand as one. The Sangh has been doing the work of keeping the nation one on the basis of Hindutva for the last 90 years," he said.
Union minister Nitin Gadkari and Maharashtra Chief Minister Devendra Fadnavis among several others attended the event.