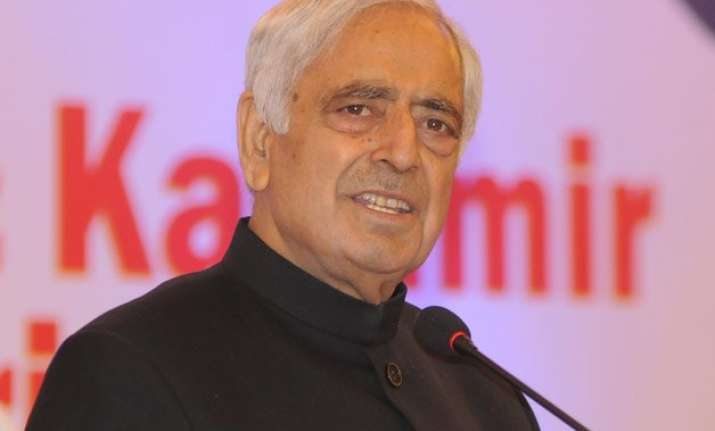 Srinagar: Jammu and Kashmir Chief Minister Mufti Mohammad Sayeed today said pluralism was the only option before India for achieving the goals it has set out.
Apparently referring the recent incidents of communal attacks, Sayeed said it was not in the interests of the country, which had a history of composite civilisation.
"Pluralism is the only option. We have to take everyone along. Some unfortunate incidents have taken place in the country. It is not in our interest. This (country has) a composite culture. No one has a domination in it. We have to keep this civilsation alive. If we get derailed, then we can not achieve what we have set out," Sayeed said addressing the Police Martyr's commemorative Day at Zewan, 15 kms from here.
The Chief Minister said acts of intolerance and hate are hitting at India's core values and posing a grave threat to the country's plurality and inclusiveness.
He cited the example of Pakistan, which was still in search of a political model that matches one which has been perfected by India.
"I compliment the opposition in piloting a resolution which was unanimously passed by the State Legislature that conveyed message of peace and communal harmony to the rest of the country," he said.
Sayeed recalled the events of 1947 when Kashmir became a torchbearer of peace and communal harmony for the country in the midst of communal frenzy that led to partition.
Quoting former Prime Minister Atal Behari Vajpayee's statement "friends can be changed, not neighbours", the Chief Minister said if India has to become a world power, it will have to maintain friendly relations with all its neighbours.
He said uncertainty and violence on borders impacts the local population most and derails the government's efforts for ushering in a new era of development in the state.