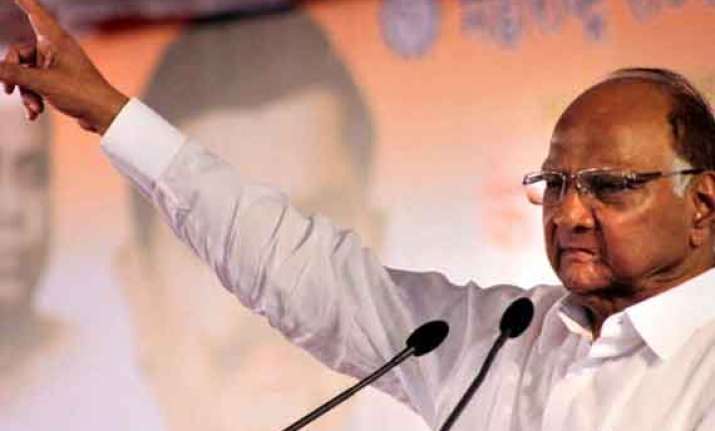 Mumbai: NCP chief Sharad Pawar feels there are grim portents for Indian democracy in "concentration of power" in the hands of BJP's PM aspirant Narendra Modi as seen by the marginalisation of party veterans like L K Advani and Murli Manohar Joshi.
He feels strongly about Modi "propagating" the slogan of a Congress-free India, which has left everybody "shaken", and the BJP leader's prediction that Lok Sabha polls will herald the end of Nehru-Gandhi dynasty, saying the family was "symbolic representative of the unity of India".  "Advani is the founder member of BJP, its former president. He wanted to contest from Bhopal but had to go back to Gandhinagar against his wish.
Murli Manohar Joshi, also a former chief, wanted to contest from his old seat but had to shift.Jaswant Singh, an efficient foreign minister, good finance minister and Parliamentarian...Mr Modi decided to keep him away and he had to keep away and now he is contesting as an independent.
"I feel sorry about that. Modi wants to control his party. Of course it is his party and I cannot say anything but concentrated power always gets corrupt and it ultimately affects the common people," he told PTI in an interview.  
Pawar again likened Modi to Nazi dictator Adolf Hitler.  "We have seen Hitler, he was elected from a democratic set up. He concentrated power in himself and the whole world has seen how he eliminated the Jews, attacked other people, misused authority.