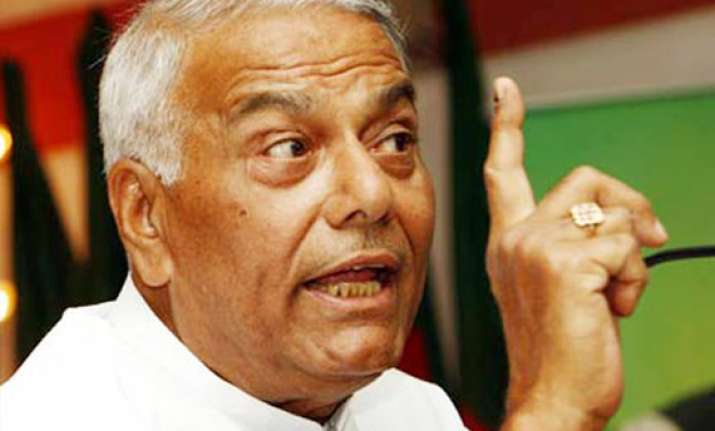 New Delhi: Former finance minister Yashwant Sinha Tuesday called for early elections to bail the country out of the ongoing economic crisis.
He said a paralysis in decision-making was the main reason behind the economic mess and charged the government with having lost control over financial matters of the country.
"Paralysis of decision-making is the problem," he said, attacking the government's economic measures on a day when the rupee tumbled to 66 against a dollar and the Sensex tanked nearly 600 points.
Participating in the debate in the Lok Sabha on the food bill, Sinha said the large fiscal deficit had affected inflation.
"If you run a large fiscal deficit then it will have an effect on inflation. A large fiscal deficit will spill over to current account deficit," he said. "It's a vicious cycle."
Sinha mentioned that raising the import duty on gold alone will not solve the problem. "Gold is not the only commodity responsible for the situation."
Sinha mocked at the government's attempt to keep foreign exchange in the country.
He also slammed the government's policy to import coal when it could ask Coal India to increase production.
He criticised that the government has increased consumption expenditure which in turn has impacted inflation in the country.