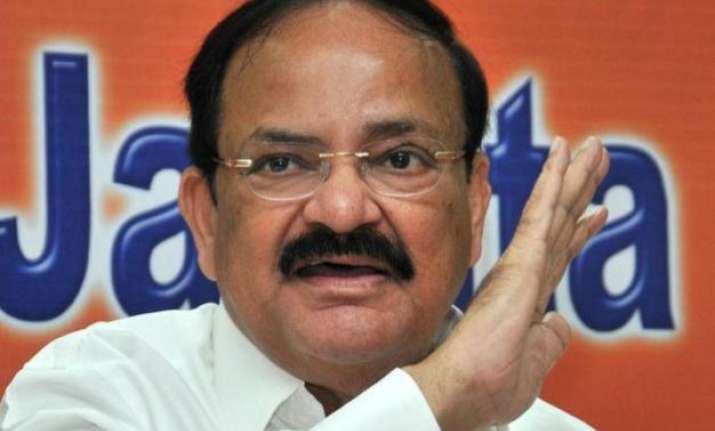 New Delhi: The NDA government today made it clear that it will not toe the opposition's line and ruled out resignation of its ministers as demanded by Congress for smooth functioning of monsoon session in Parliament
"Question of resignation does not arise, no Union minister has done anything illegal or immoral," parliamentary affairs minister M Venkaiah Naidu told reporters after an all-party meeting.
Reacting to Congress attack over Vyapam scam and Lalit Modi row, Naidu said, "There is no question of accepting ultimatum from anybody. Nobody can dictate to the govt."
"There is nothing to hide. We have done good work and we are ready for debate on all issues as per rules," parliamentary affairs minister said.
Earlier during the meeting, Prime Minister Narendra Modi said that the government was ready to discuss all issues in Parliament.
Also Read: PM Modi urges lawmakers to move forward on land bill at all party meet
Modi urged all political parties to move forward on the land acquisition bill that has created a major national divide.
41 leaders of 19 political parties participated in the meeting on the eve of monsoon session.