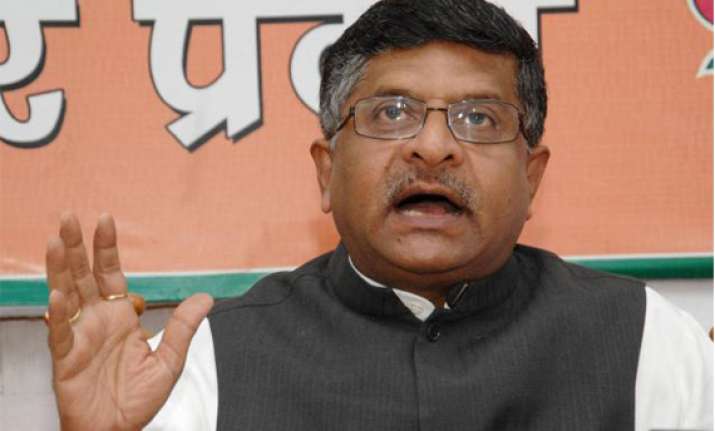 New Delhi: BJP today ridiculed Congress leader Digvijay Singh for his remark that Sushma Swaraj would be a better PM candidate than Narendra Modi, saying it did not need advise from a man who could not "dare" to fight Lok Sabha election and has been involved in his party's three consecutive defeats in Madhya Pradesh.  
"Our party has taken a decision after due deliberations.  
We don't need his advise. But let me ask him who is his party's PM candidate? The courtiers in Congress backed Rahul Gandhi for it but he did not accept the challenge," BJP leader Ravi Shankar Prasad said.
Singh had said Swaraj is acceptable to people like Atal Bihari Vajpayee while Modi has sidelined all other leaders in BJP.
Though Swaraj has not responded to Singh's remarks, she has previously hit back at him for a similar comment, saying he would also be a better PM candidate than Rahul gandhi.