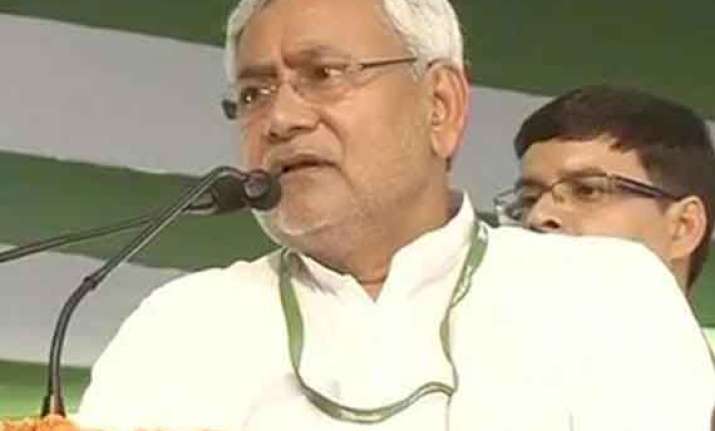 New Delhi: Bihar Chief Minister Nitish Kumar today said the JD(U) would welcome rebel RJD MLAs into its fold and rejected allegations that the Assembly Speaker worked at his behest by hurriedly giving recognition to the breakaway faction.
In Delhi to attend a meeting of non-Congress, non-BJP front, Kumar told reporters that there are differences in Lalu Prasad-led RJD and the party is "on the verge of a split".
"As far as JD(U) stand is concerned, if the people come to us, we will welcome them," he said.
Dismissing suggestions that the Speaker worked to benefit JD(U), he said, "This is not possible. The Speaker has been given certain powers by the Constitution and he alone can take decisions in certain matters. This is what happened in this issue as well. Nobody can pressurise him," he said.
He said people can discuss technical aspects of the decision as much as they want to but as far as political developments are concerned, RJD is close to a division among its ranks.