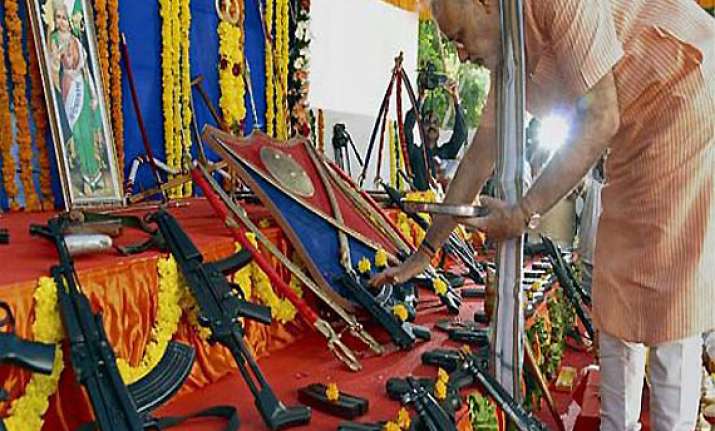 New Delhi: On the auspicious occasion of Vijaya Dashmi, BJP's prime ministerial candidate, Narendra Modi performed 'Shastra Puja' with the police personnel.
Modi, after fasting for nine days of navratra, performed the Pooja.
Shastra Puja is held on the ninth day of the Navratri Festival – this is the Mahanavami day during Durga Puja.
The weapons (Sastra or Astra) used by Goddess Durga are worshipped on this day.