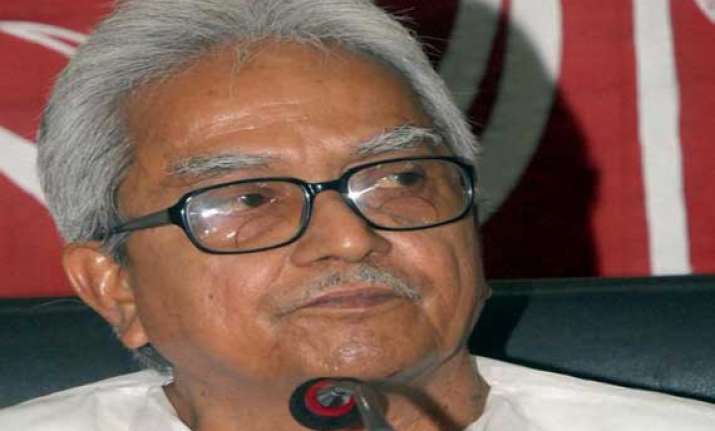 Kolkata: Alleging that the fifth phase of Lok Sabha polls was a mockery of democracy, the Left Front today demanded repoll in 800 booths in the 17 parliamentary constituencies.
"The fifth phase has been a mockery of democracy. There has been a lot of bloodshed. In many places people were not allowed to exercise their voting rights freely and fairly," Left Front chairman Biman Bose told a press conference.
"We want repoll in at least 800 booths across 17 LS constituencies. The number of booths might go up as we are yet to get full reports from districts," Bose, the state secretary of CPI(M) said.
He alleged that the Election Commission also failed to provide a proper atmosphere for the polls despite writing 150 letters to it.
Bose said that on May 13, the Left Front would organise demonstrations in all the districts to protest the violence during the polls.