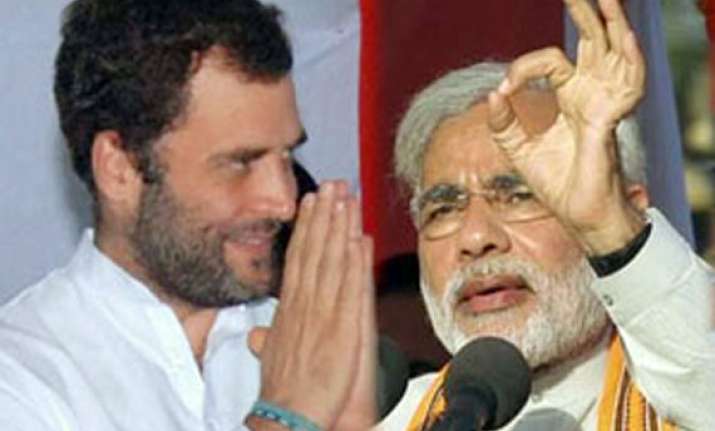 New Delhi: Attacking Rahul Gandhi for terming the Gujarat model of development a "toffee model", BJP prime ministerial candidates Narendra Modi Monday said the Congress vice president lacks a mature brain and thinks like a child.
"Don't go by his (Gandhi) age, he hasn't matured mentally and that's why kept talking about toffees," Modi said while addressing the second round of 3D rallies to around 100 locations in 15 states.
"He is a child at heart because if he was mature he would have known that over 300 models of the Gujarat government has won toffees (trophies) from the United Nations and the Indian government," he added.