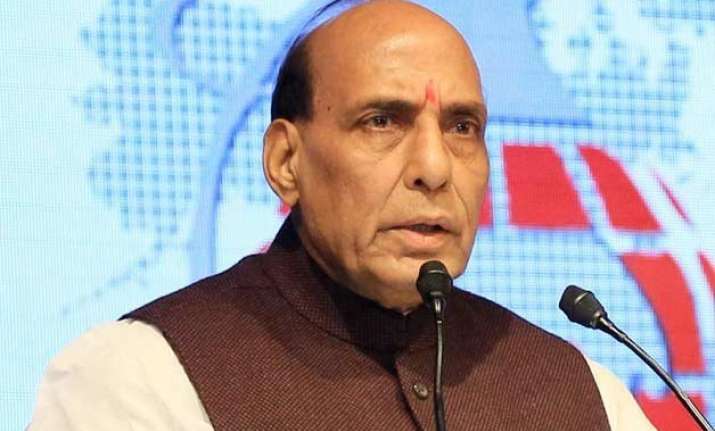 Teen Bigha (West Bengal): Government today appealed to the opposition to support the land acquisition bill and help in its passage in Parliament while amendments in the interest of farmers could be taken up later.
"Let the land acquisition bill is passed first. If it proves in future that it is hurting farmers' interests, we can always amend it. Government is ready to do that. But let it be passed in Parliament first," Home Minister Rajnath Singh told PTI here.
He said the welfare of farmers and development of villages were very much necessary for the country as without comprehensive development of farmers, there cannot be any progress of India.
Singh said that the NDA government was committed for the development of the rural folks in the country.  "I would like to appeal to political parties to support the land acquisition bill and allow its passage in Parliament," he said.
The land acquisition bill could not be passed in Rajya Sabha as most of the opposition parties are opposed to it and the government does not have the numbers in the upper house.
The government had promulgated the land acquisition ordinance in October 2014 and the legislation was supposed to be passed by Parliament by April 5.
Since it did not happen, the Budget session of Rajya Sabha was prorogued to facilitate the re-promulgation of the ordinance.
While the bill, providing for amending the Act of 2013, cleared Lok Sabha earlier this month, it got stuck in Rajya Sabha with entire opposition uniting in the House where the ruling NDA is in a minority.
An ordinance has to be converted into an Act through passage of a bill in Parliament within 42 days or six weeks from the day a session begins after promulgation of an ordinance.
If the government wants to keep the ordinance in force, it will have to re-promulgate it before April 5, which is the 42nd day since the Budget Session began on February 23.