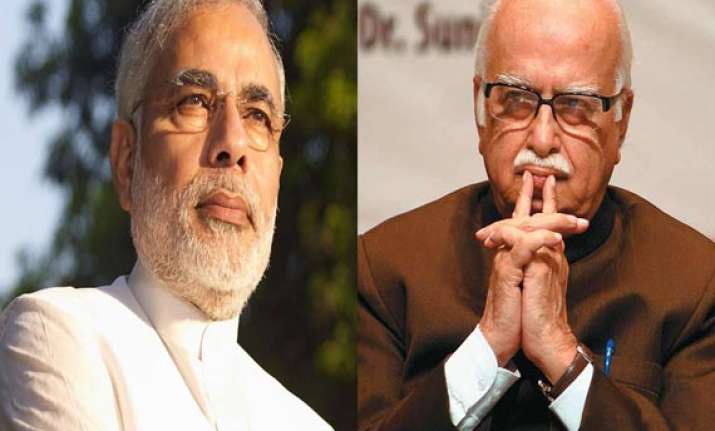 New Delhi: A decision on the seats from where Narendra Modi and L K Advani will contest in Gujarat will be taken tomorrow when BJP's Central Election Committee considers the party's another list of candidates for Lok Sabha polls.
Sources said while Advani is likely to be fielded again from Gandhinagar Lok Sabha seat, Modi could choose to contest from either Baroda or Ahmedabad East Lok Sabha seat.
The Gujarat unit of BJP has sent only one name of Advani for Gandhinagar while it has strongly recommended that Modi should contest also from his home state (apart from Varanasi) as it is the "wish and demand of the people of Gujarat as well as party workers."
Modi's candidature from Varanasi seat has already been declared by the party and a decision on his Gujarat seat is expected tomorrow.
BJP has so far declared 201 candidates and is likely to declare another 100 seats tomorrow after the CEC meeting.