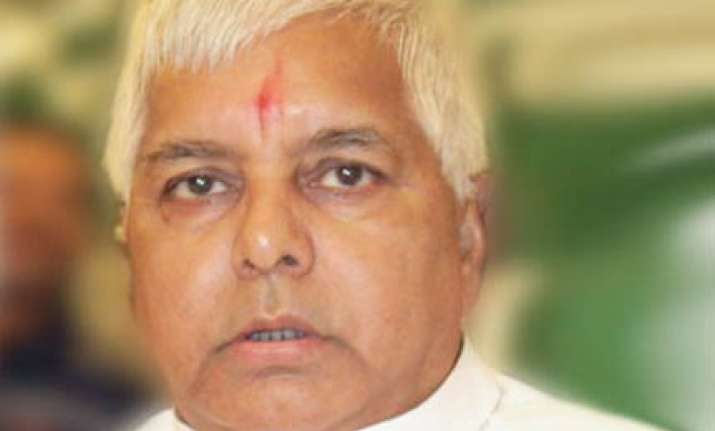 RJD chief Lalu Prasad on Thursday  strongly opposed any move to launch any armed action against naxalites while favouring a dialogue to lure them back to the mainstream of the society. 
"Bombs and bullets will not serve the purpose to tackle the naxalite problem but we need steps to bring them across the negotiating table," Prasad said while addressing an election meeting at Gandhi maidan in favour of RJD candidates. 
Attempts should be made to convince the naxalite to shun blood bath and surrender rather than initiating any hard step that may claim innocent lives, the former Railway minister said. 
"I have been suggested that I should not go for election campaign in Jharkhand, where naxalites rule prevails," Prasad, also former Bihar chief minister said claiming that he strongly favours a dialogue with the Maoist. 
Criticising the Congress and BJP for the price rise, Yadav said the common men were hit hard by the increasing prices of essential commodities but no steps were taken to curb it. 
We had supported them (Congress) to form a government in the last election but they did not recognise us following our debacle in the general election in may last, Yadav said in an indirect reference to Congress PTI