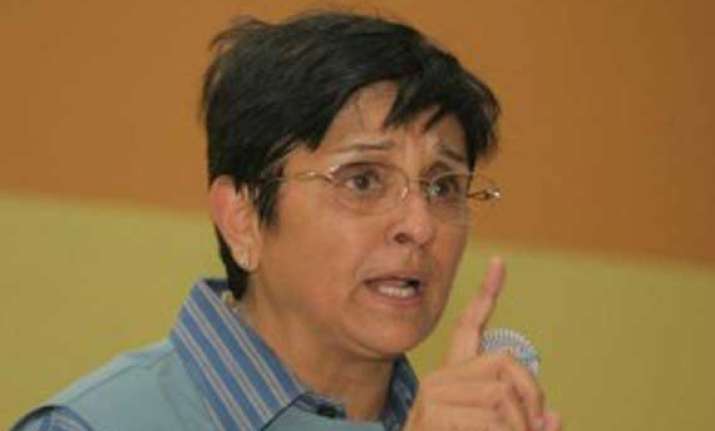 New Delhi: Former police officer Kiran Bedi Wednesday said she would accept to be the Delhi chief minister, if the BJP offers her the post.
"I have spent 35-40 years of my life in Delhi and (now) want to devote my remaining life for its welfare," Bedi, a former Indian Police Service officer, told a TV channel.
A Bharatiya Janata Party supporter, Bedi stated that the "Gujarat model needs to be implemented in Delhi".