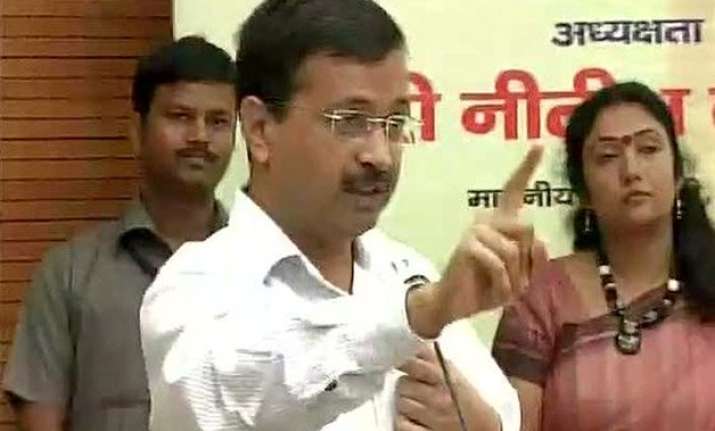 Patna: Delhi Chief Minister Arvind Kejriwal today accused centre of harassing Delhi government and said that Modi govt's actions amounts to 'gundagardi'.
Kejriwal, who is in Patna today, lashed out at the Centre for stalling the development works of the Delhi government.
Kejriwal compared the works done by his 6-month old government with BJP-led NDA government's more than one year old regime.
He said that the Centre appointed a corrupt official as the chief of anti-corruption branch of Delhi government.
"Anti-corruption branch is of Delhi government but Central government appoints its chief. This is simply 'gundagardi'," he said.
Without taking the name of Prime Minister Narendra Modi, Kejriwal said that 'some people are making unnecessary remarks on the DNA of Bihar'.
Kejriwal also described the special package announced for Bihar as an attempt to buy the electorate.
The Chief Minister, who was the chief guest at a seminar organised to celebrate completion of four years of Right to Service Act in Bihar, said that the Centre is wasting money was on advertising for Swachh Bharat and not delivering anything concrete to the people.
"100 crores rupees spent on advertising for Swachh Bharat, has even a lane or road in the country benefited from this campaign?" he said.
Earlier today morning, Kejriwal was shown black flags morning at Patna airport. Protesters, who claimed themselves to be the supporters of Anna Hazare, said that Kejriwal backstabbed the veteran social activist.
Today's event is considered important to boost Kumar's chances in the coming assembly polls in the state.