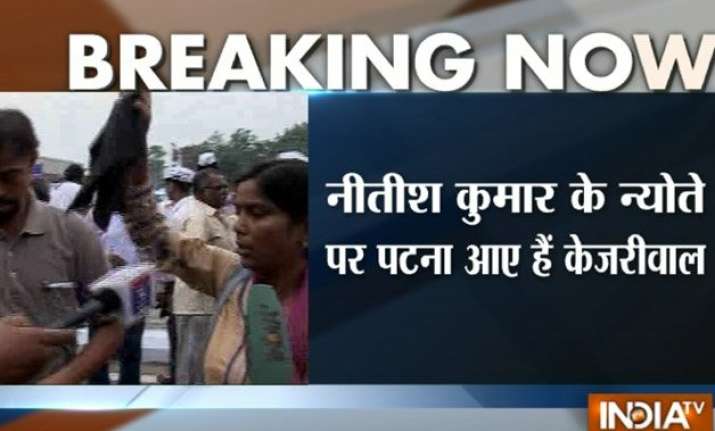 Patna: Delhi Chief Minister Arvind Kejriwal was shown black flags today morning at Patna airport.
Protesters, who claimed themselves to be the supporters of Anna Hazare, said that Kejriwal backstabbed the veteran social activist.
Kejriwal arrived here to share dais with his Bihar counterpart Nitish Kumar at a function. Today's event is considered important to boost Kumar's chances in the coming assembly polls in the state.
According to an official statement, Kumar and Kejriwal would be together at a seminar to celebrate completion of four years of Right to Service Act in Bihar.
Today's event comes close on the heels of the two leaders sharing platform at a programme in Delhi to honour people excelling in different fields while living in the national capital.