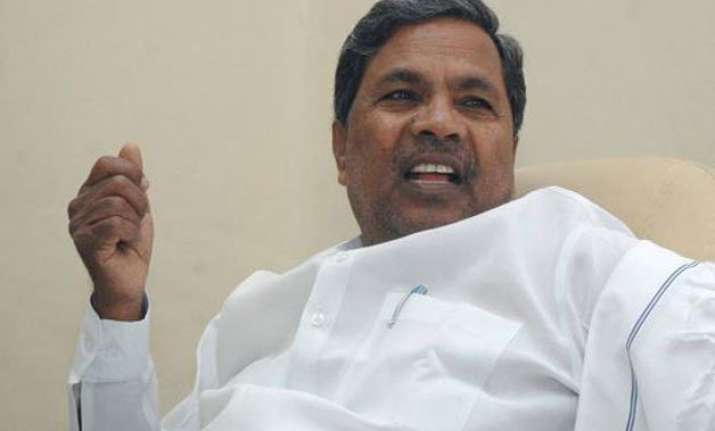 New Delhi: With CBI turning down Karnataka government's request for a time-bound investigation in the alleged suicide of IAS officer D K Ravi, Karnataka Chief Minister Siddaramaiah today said a fresh request would be sent to the Centre for a probe by the agency.  
"They have sent it back, saying that do not put the condition like that. Again we will send it to the CBI," Siddaramaiah told reporters here.
CBI has turned down the request of Karnataka Government seeking a time-bound probe in the alleged suicide of IAS officer D K Ravi, saying there is no provision in law to complete investigations in a given period.
CBI sources said today that a communication has been sent to Department of Personnel and Training requesting for a fresh notification to takeover probe in Ravi's death.  It has said that the Karnataka government handing over probe to CBI cannot give time limit for concluding it.
Karanataka Government had requested for completion of the probe within three months.
The death of DK Ravi, who took on land mafia and realtors, spiralled into a major controversy after the Chief Minister initially refused to seek a CBI probe in the case. The case was being probed by Karnataka CID.
Opposition parties and activists then mounted pressure on the state government demanding that the investigation in the case should be carried out by the CBI.
Facing rising public outcry and pressure from Opposition, the Chief Minister had announced a CBI probe into the death of the officer and asserted that his government never intended to hush up the case or protect anyone.