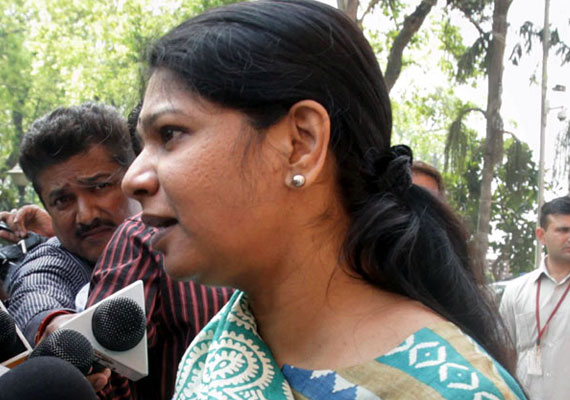 New Delhi, July 24: DMK Rajya Sabha member Kanimozhi, an accused in the 2G case, Wednesday moved the Supreme Court seeking the quashing of the CBI charge sheet and the charges framed against her by the trial court.
The MP, who is DMK chief Karunanidhi's daughter, has been charged under penal provisions for conspiracy, cheating, criminal breach of trust, forgery for purpose of cheating, using as genuine a forged document, punishment for false evidence and other provisions of the Prevention of Corruption Act.
The Central Bureau of Investigation (CBI) said Kanimozhi was the direct beneficiary of Rs.200 crores that company DB Reality had transferred to Kalaignar TV through a circuitous route of two firms - Kusegaon Fruits and Vegetables and Cineyug Limited - between December 2008 and August 2009.
Seeking the quashing of the charges framed by the 2G special court Oct 22, 2011 and the CBI charge sheet, Kanimozhi said she was one of the directors of the Kalaignar TV for a short period of two weeks from June 6-20, 2007 and had nothing to do with the channel's financial transaction.