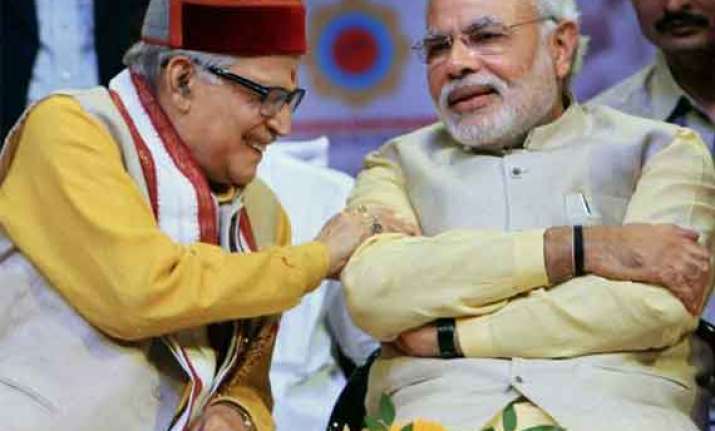 Kanpur: Senior BJP leader Murli Manohar Joshi congratulated party's Prime Ministerial candidate Narendra Modi on filing his nomination today in Varanasi and claimed his victory was certain in the temple town.  
"It is a matter of joy that party's Prime Ministerial candidate Narendra Modi is filing his nomination in Varanasi...I appeal to people of the holy city and party workers in Varanasi to actively campaign for Narendra Modi," Joshi said in a letter issued by the BJP office here.  
He further stated his inability to accompany Modi in Varanasi today during the nomination.  
"I wanted to be present but due to election campaign in Kanpur, it wasn't possible. Since I am a voter from Varanasi, I will be there on May 12 to cast my vote," he said.  
Modi filing his nomination papers from Varanasi Lok Sabha seat, said he had been called by "mother Ganga" to contest from this holy city.