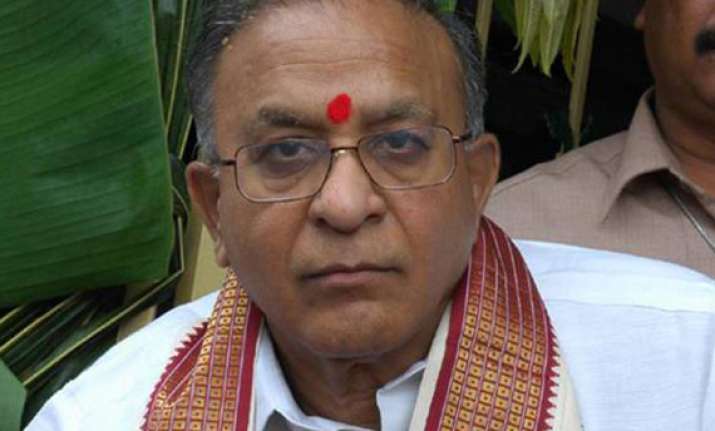 Hyderabad, Nov 25: The differences between Andhra Pradesh Chief Minister N. Kiran Kumar Reddy and union Minister for Science and Technology S. Jaipal Reddy came to the fore once again with the latter staying away from the launch ceremony of the Hyderabad Metro Rail project Sunday.
Unhappy over being ignored, Jaipal Reddy did not attend the ceremony despite his presence in Hyderabad.
Officials close to Jaipal Reddy said he was not formally invited to the programme by the chief minister. According to them, only his name was printed on the invitation card and an invitation was sent through a person.
Jaipal Reddy voiced his displeasure over the chief minister ignoring him despite the fact that as the minister for urban development he played a key role in approving the mega project.
Jaipal Reddy's supporters pointed out that he was invited for similar ceremonies for the Bangalore Metro Rail project. The Bharatiya Janata Party is in power in Karnataka.
State Congress chief Botsa Satyanarayana and some state ministers attended the ceremony and the public meeting organised to mark the completion of two years in office by the chief minister.
The differences between the chief minister and Jaipal Reddy had come in the open a couple of months ago. The chief minister criticised him for failing to protect the state's interests in allocation of gas from the Krishna-Godavari basin despite holding the portfolio of petroleum and natural gas.
In the recent cabinet reshuffle, Jaipal Reddy was shifted to science and technology.