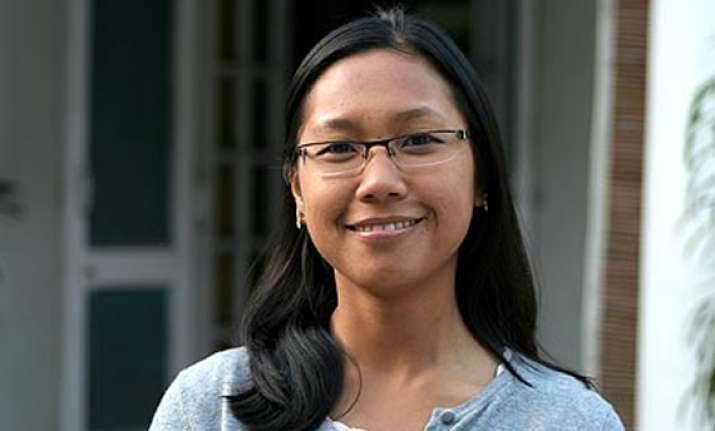 Bastar (Chhattisgarh), Jun 25:  Union Minister Agatha Sangma today said it would be a "welcome gesture" if tribal MPs and MLAs voted for her father P A Sangma in the July 19 Presidential election.
"I would say that is up to them. It would be a welcome gesture. As a tribal, it would be a welcome gesture," Agatha told reporters here when repeatedly asked whether she felt all tribal MPs and MLAs should vote for her father.
Agatha was, however, guarded in her response on a number of questions related to Sangma's candidature and made it clear to reporters that she was here to participate in a meeting of tribals and they should limit their questions to it.
"I believe every Parliamentarian or every MLA has the right to choose who they want to vote for," she said.
Agatha, who is Minister of State for Rural Development, said the Opposition's Presidential nominee is a "man of integrity".
"Lot of leaders from the BJP as also from the AIADMK and the BJD have supported Mr Sangma not only because he is a tribal and represents the minority community but because they see him to be somebody who has delivered and somebody who has been a very prominent Speaker, an effective Union Minister and Chief Minister and somebody
they respect as a man of integrity.
"These are the reasons why all parties have supported him," she added. PTI SKU
Mamata, BJP should support Mukherjee: Digvijay
Gwalior, Jun 25 (PTI) With candidates mooted by Mamata Banerjee to contest the Presidential poll not entering the fray, Congress general secretary Digvijay Singh today asked the Trinamool Congress chief to support UPA nominee Pranab Mukherjee.
Speaking to reporters here last night, Singh said
Banerjee along with Samajwadi Party president Mulayam Singh Yadav had come up with three names for the President's post and as they were not contesting, she should now back Mukherjee.
Banerjee along with Mulayam had suggested the names of former president A P J Abdul Kalam, Prime Minister Manmohan Singh, and former speaker Somnath Chatterjee for the president's post. Mulayam had later declared his support to Mukherjee.
While speaking to reporters at Shivpuri today, Singh advised the BJP to support Mukherjee to pave the way for his unanimous election.
Responding to a query on his recent remarks against Banerjee, Singh said whatever he said was always his personal opinion which he would continue to express even in future.
About the recent income tax raids on some people allegedly close to the ruling BJP in Madhya Pradesh, he said their links with Chief Minister Shivraj Singh Chouhan and other ministers should also be probed.