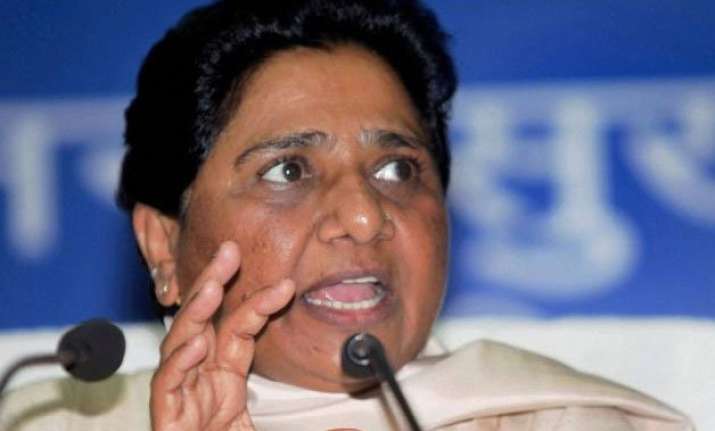 Lucknow: BSP supremo and former Uttar Pradesh Chief Minister Mayawati today accused the BJP government in Haryana of being "insensitive" towards Dalits and termed as shameful the killing of two children who were burnt alive three days ago.
"It clearly indicates that BJP is not at all concerned or sensitive towards Dalits," she said at a press conference here.
Describing the killing of two Dalit children in Faridabad in Haryana as "shameful", Mayawati said, "It shows insensitivity of the Haryana government."
She said the incident is more shocking because it happened despite the police deployment in the area.
"Despite police presence, four dalits were burnt alive. What was their fault. It was because they (Dalits) wanted to live with self respect," she said.
Targeting the prevalence of feudalism in the area, she said, "Feudal lords of the area wanted dalits to live like slaves but they refused and fought back. They had to leave the village after that."
However, after the change of the government in Haryana, the BJP government took them back in the village and the police was deployed there, she said, adding even though the police was present, they were killed.
Taking on BJP, she said when similar incidents happened during the Congress government then BJP was promising to protect Dalits to come to power.
She said atrocities on Dalits are happening everywhere, including in Uttar Pradesh and the government is protecting those who are committing crime against Dalits.