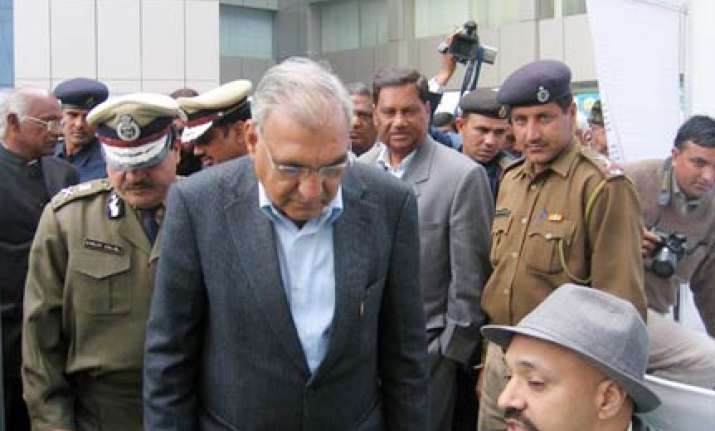 Haryana Chief Minister Bhupinder Singh Hooda on Friday claimed that his government was stable even though the party had secured fewer seats (40) as compared to its strength of 67 in the previous state assembly.
Answering newsmen's questions at his press conference in Chandigarh,  Hooda described as "baseless" the opposition charge that the party had indulged in horse trading to woo Independent and other legislators to reach the majority figure after the Congress was short of six seats for a majority in the 90 member state assembly.
Hooda had won the vote of confidence in the state assembly with the support of seven Independent MLAs and the Congress had seen its rank increase after five legislators of Kuldeep Bishnoi led Haryana Janhit Congress-BL joined the ruling party earlier this week.
"It is a stable government. In democracy majority has been proved by us on the floor of the state assembly. People's mandate was also in favour of the Congress," he told a questioner.
The complaints of party having suffered in the recent assembly polls would be looked into by the party, he said.
On various senior leaders having been left out of the state cabinet, Hooda said, "There are limited seats. All can not be accommodated."
On his agenda in the second tenure Hooda said the state would take steps to complete the work on the construction of four power plants at Jhajjar and Hissar, upgrade infrastructure, take steps for the welfare of all sections of the society, create employment opportunities and make the state the Education Hub. PTI