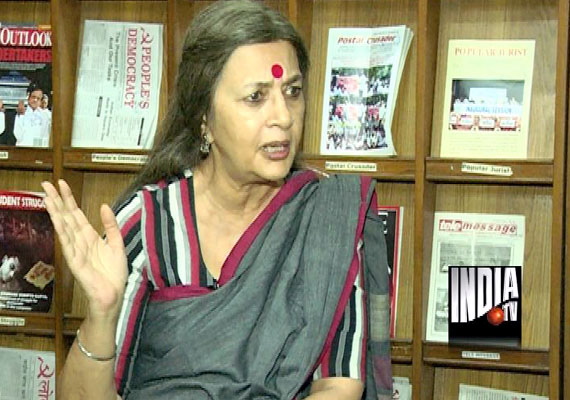 New Delhi: Brinda Karat is known for her plain speak on crucial socio-economic and political issues. She is the first woman member of CPI(M)'s all powerful Polit Bureau.
In an exclusive interview with
www.indiatvnews.com
, Brinda karat held political parties responsible for the growing Naxalism in the country. She believes that Naxalism has been used for electoral gains in lieu of money by most of the political parties including Mamata Banerjee's Trinamool Congress that , according to her, won last assembly elections with the help of Maoists.
Brinda rues the fact that both Congress and BJP have become corporate parties. She blasted
Arun jaitley
for terming help to poor as populism. She blames the unchecked opening of almost all sectors for foreign investment responsible for falling Rupee.
Brinda held the son-preference culture in India along with sexist remarks made by politicians responsible  for increasing incidents of crime against women.
Here goes full text of the interview: