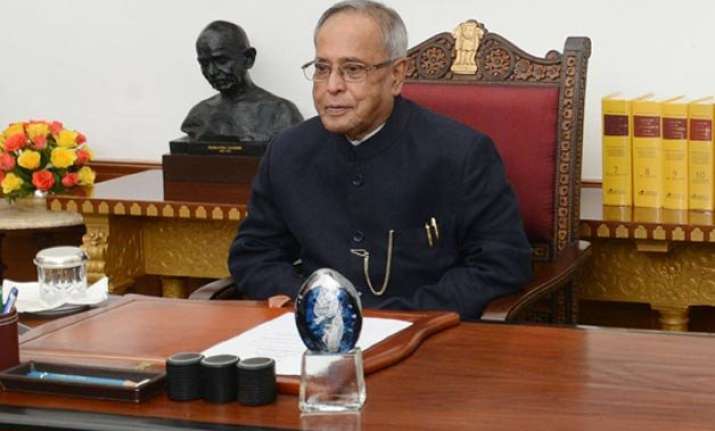 New Delhi: A week before his official visit to Sweden, President Pranab Mukherjee said that Bofors scandal has not been proven in a court of law and it was just a media trial.
In an interview to Swedish national daily 'Dagens Nyhetter' the President said, "First of all, no Indian court has given a verdict on it. And though process of trial is going on and unless somebody, some authoritative institution describe it as a scandal and punish it, how could you say that it is a scandal?"
"You may have some doubt, you may have some suspicion but that's not the proof," Mukherjee added.
Prannab Mukherjee, who served at several key positions in Indian government, said, "I was the defence minister of the country long after Bofors, and all my generals certified that this is one of the best guns we are having. Till today, Indian army is using it."
President, set to leave for Stockholm on May 31, added, "The so-called scandal which you talk of, yes, in the media, it was there. There was a media trial. But I'm afraid, let us not be too much carried by publicity."
When asked if it was just a media trial, he said, "I do not know. I'm not describing it, you're putting that word. Don't put that word. What I am saying is that in media it was publicised. But up to now, no Indian court has given any decisive verdict about the alleged scandal."
In 1988, after the deal between Swedish arms manufacturing company Bofors and Indian government for 155 mm howitzers worth $285 million, it was alleged that the company paid illegal commissions to top Indian politicians and key defence officials to clinch the deal.
The then Prime Minister Rajiv Gandhi, the last head of Indian government to visit Sweden in 1988, was also alleged to have been involved in the scandal. The Bofors affair cost him the elections in 1989.