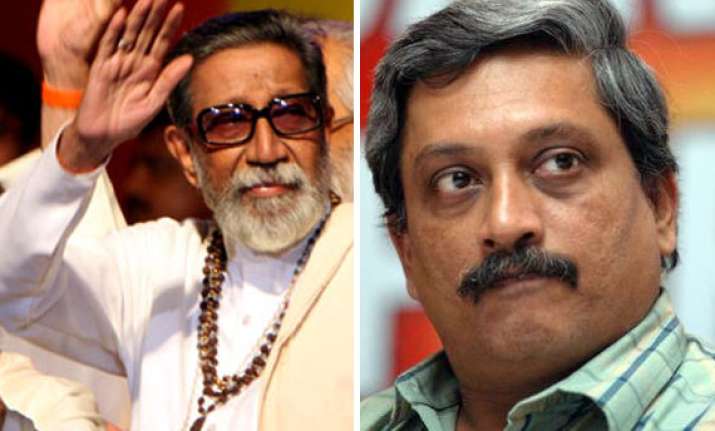 Panaji, Nov 17: In Shiv Sena founder Bal Thackeray's death, Goa has lost a friend and the Bharatiya Janata Party (BJP)-Shiv Sena alliance has lost its architect, Chief Minister Manohar Parrikar Saturday said.
In his condolence message sent to the bereaved Thackeray family, Parrikar said: "In his death, Goa has lost a true friend. Bal Thackeray will also be remembered as a great cartoonist, a pioneer, political commentator with his mighty pen. He was the main architect and strong force behind BJP and Shiv Sena alliance in Maharashtra for more than 20 years."
"Bal Thackeray was a great patriot and Hindu national leader who shaped the political history of Maharashtra. Fighter throughout his life, who fought for the betterment of the many people, passed away," Parrikar said.
The Shiv Sena founder, 86, was pronounced dead at his residence in Bandra East, Mumbai, Saturday afternoon.