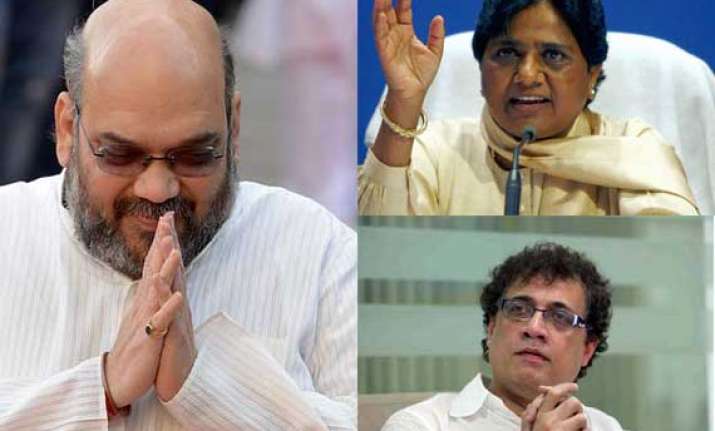 New Delhi: With Lok Sabha poll results just a week away, BJP said it does not believe in "political untouchability" and is open to support from any party.
While exuding confidence that BJP and its existing NDA partners would win more than 300 seats to form a government, Narendra Modi's close aide and BJP's UP in-charge Amit Shah said that the party is still open to support from any party "if they want to ally for the country's development".
Reacting to BSP leader Mayawati's comments that there was no possibility of her party supporting BJP, Shah told reporters here that "BJP does not believe in political untouchability".
Mayawati's comments came a day after BJP Prime Ministerial candidate Narendra Modi indicated in an interview that he expected more parties to join the NDA after elections.
"All parties are welcome to join NDA if they want to give their support for development of this country," Shah said.
The TMC, too, has showed its unwillingness to ally with the BJP if it comes to power. "If it is a Modi-led government, then doors are shut and the keys have been thrown away," Trinamool Congress spokesperson Derek O' Brien said.
If the NDA scores more than 250 seats, then getting new allies should not be a problem.
However, if the alliance slips below the 250 mark, it will need more allies either to give outside support or to join the government.
That will be the moment when Modi and the BJP's coalition management skills will be put to the test.