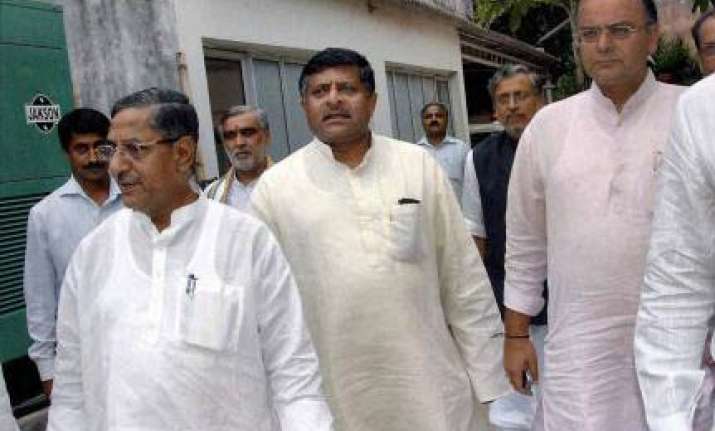 New Delhi : The Lok Sabha was on Friday witness to a strange spectacle to two senior BJP leaders signing two different tunes over the Maharashtra-Karnataka border dispute over Belgaum.
Raising the issue during Zero Hour, Shiv Sena member Chandrakant Khaire wanted the disputed areas including Belgaum, Karvar, Nipani and 865 villages be merged with Maharashtra as per the principle of formation of linguistic states.
Khaire, who was supported by his party colleagues, at one point even trooped into the well followed by several BJP members from Karnataka protesting against the stand taken by the Shiv Sena members.
Khaire received the backing of BJP members from Maharashtra including Dilip Gandhi as also Raju Shetty, independent member from Kolhapur district.
BJP leader Ananth Kumar protested against the issue raised by the Shiv Sena declaring that Belgaum is part and parcel of Karnataka. There is no ....(boundary) question. The recommendations of the Justice Mahajan Commission should be implemented in toto."
Deputy leader of BJP Gopinath Munde took cudgels on behalf of Maharashtra, noting that Shiv Sena's complaint that "injustice" was being done to linguistic minorities in Karnataka was correct.
As Congress leaders watched amused, there was confusion among the BJP ranks over the issue, with its members from Karnataka and those from Maharashtra singing different tunes.