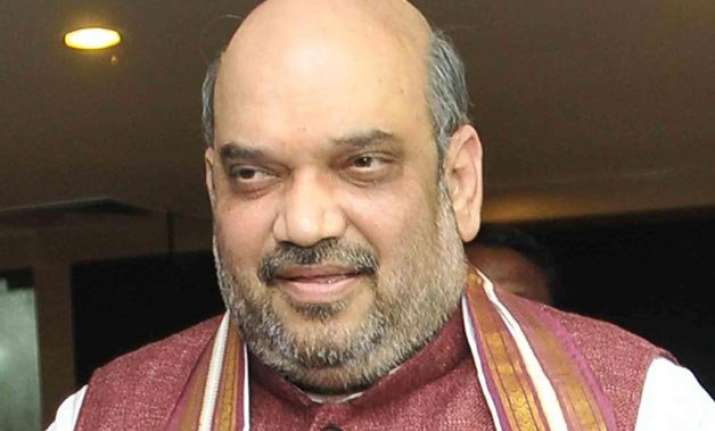 New Delhi: With the opposition warning of a stormy parliament session, top BJP leaders met party president Amit Shah here on Sunday to finalise their strategy for the session.
The meeting comes a day ahead of the meeting of NDA member parties called by Prime Minister Narendra Modi and the meeting of opposition leaders called by Parliamentary Affairs Minister M. Venkaiah Naidu, both scheduled for Monday.
Finance Minister Arun Jaitley, External Affairs Minister Sushma Swaraj, Commerce Minister Nirmala Sitharaman, Power Minister Piyush Goyal, Communication and IT Minister Ravishankar Prasad were among the leaders who attended the meeting at Amit Shah's residence.
Rajasthan Chief Minister Vasundhara Raje, who has been targeted by opposition along with Sushma Swaraj for supporting former IPL chief Lalit Modi, also met the BJP president.
According to sources, the party leaders discussed strategy to counter the attack of the opposition, which has also demanded the removal of Sushma Swaraj and Raje over Lalit Modi issue.
The external affairs minister is likely to make a statement on the Lalit Modi issue.
Madhya Pradesh Chief Minister Shivraj Singh Chouhan is also expected to meet Shah later Sunday.
Opposition parties are bracing up to put the government on the mat on a range of issues, including the Vyapam scam in Madhya Pradesh, controversy surrounding Lalit Modi and the land bill, in the monsoon session beginning Tuesday.
In the session slated to continue till Aug 13, the opposition parties will seek answers from the government and Prime Minister Narendra Modi on the controversies surrounding Bharatiya Janata Party ministers and chief ministers.