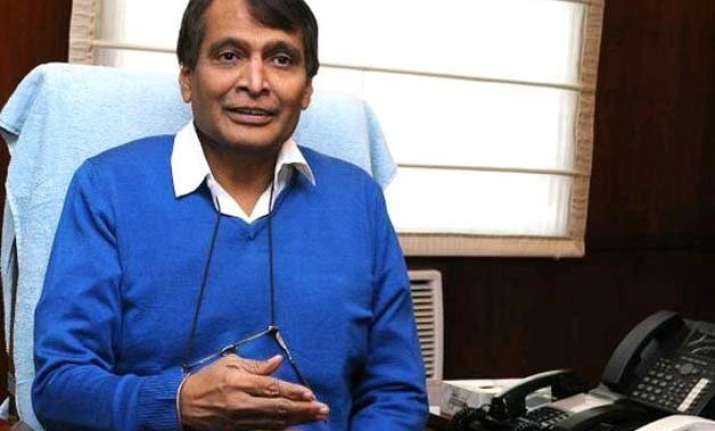 New Delhi: Railway Minister Suresh Prabhu today said best efforts are being made to fulfil people's aspiration in the NDA government's first full-fledged Rail Budget.
Prabhu will present the Rail Budget 2015-16 tomorrow in the Lok Sabha.
"We have tried our best to fulfil people's aspirations and expectation (in the budget) despite the fact that railways is passing through hard times," Prabhu said while giving finishing touch to the Rail Budget here.
There were demands for new trains, rail lines and projects from various section of the society including MPs and state governments.
He further said attempts are being made in the budget to meet the expectations of the people as much as possible.
Prabhu had maintained earlier that before increasing the fares, there should be improvement in passenger amenities.
Railway Minister has also met representatives of industry before finalisation of the budget.
He also sought media cooperation in reaching out to the people by disseminating right information about the budget.
Besides Prabhu, Minister of State for Railways Manoj Sinha, Chairman Railway Board AK Mital and other senior railway officials were present on the occasion.