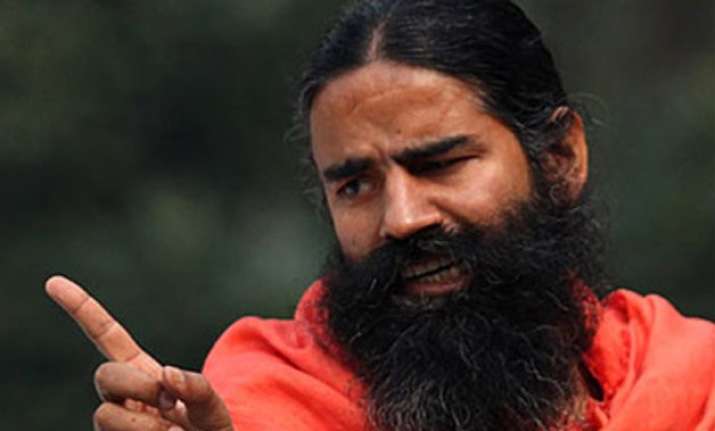 New Delhi: Yoga guru Baba Ramdev today came down heavily on politicians for misleading people on  the issue of infertility medicine 'Divya Putrajeevak Beej'.
Ramdev said that 'Putrajivak' is a classical name and deals with infertility issue, not gender selection.
"In Marathi, Telugu, Bengali, the name of medicine is 'Putrajivak'... now what should we do if its name is 'Putrajivak'?" Ramdev asked.
"The Hindi name is 'Putravijak' and botanical name is 'Putrajivaroxburghii. From Maharshi Charak to Sushrut, all Ayurveda experts have written about it... It is to remove infertility from women, not for sex selection," he added.
He said that attempts are being made for maligning Ayurveda because of 'lack of knowledge and personal interests'.
"The truth is that in Ayurveda those suffering infertility have been using 'Putrajivak' medicine for centuries," he said.
"All we can do is that we can write at bottom - the medicine has nothing to do with gender selection," he said.
Yesterday, Janata Dal (United) leader KC Tyagi raised the issue soon after the House met and demanded a probe into the matter. Tyagi showed a product of 'Divya Pharmacy' from Haryana and said: "PM gave a call for 'Beti Bachao Beti Padhao', I have bought this and I have a receipt. No one can say it is old."
Divya Pharmacy sells Ramdev's medicines. Tyagi did not name Ramdev but said: "He is the brand ambassador of a state."
"Does government of India under Prime Minister Narendra Modi approve all these things?," he asked.
The website of Divya Pharmacy prices the product at USD 10.99 and the description says it is a "unique herbal product of putrajeevak which is aphrodisiac, controls habitual abortion and helps in (curing) sterility".