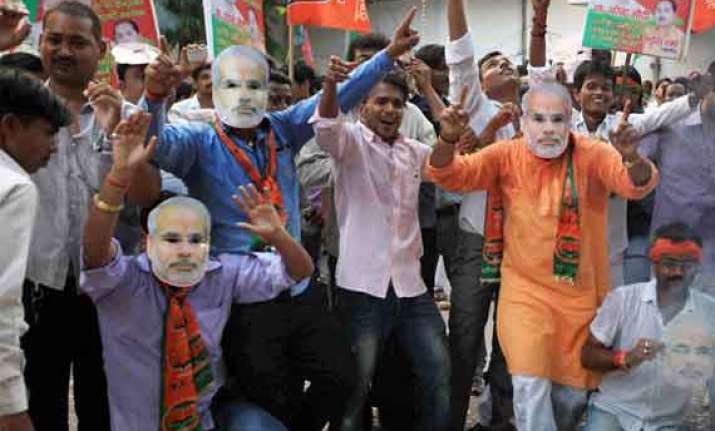 New Delhi: Jubilant even before the results of the Lok Sabha elections are declared Friday, the BJP office in Delhi was Thursday decked up and party workers got ready with fire crackers and sweets.
An army of cooks, called specially from Old Delhi area famous for its culinary excellence, are preparing 2.5 tonnes of laddoos, an Indian sweet synonymous with celebrations.
"We have called 35 cooks specially from Old Delhi for preparing these laddoos," Ghanshyam Das Agarwal, national co-convenor of the Bharatiya Janata Party traders cell, told IANS.
Agarwal said at least two car-loads of fire crackers have already arrived while more are on their way.
Two music bands have also been booked for the celebrations.