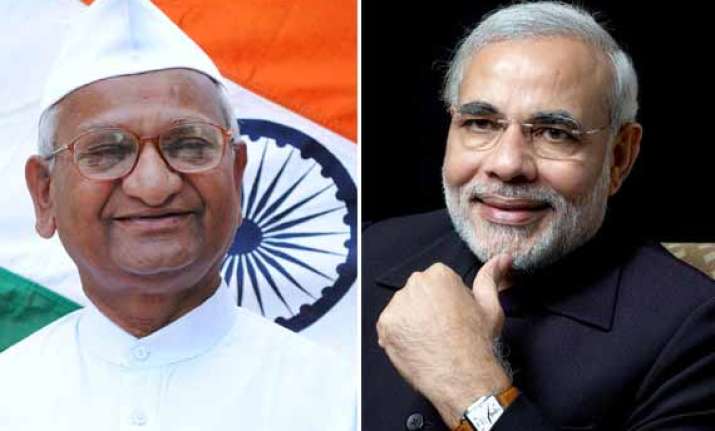 New Delhi: Social activist Anna Hazare has finally praised the NDA government led by Prime Minister Narendra Modi.
Anna Hazare while speaking to a leading newspaper, also said that it seems that "achchhe din aane wale hain (good days are coming)".
"The new Government paints a promising picture for the future. Maybe it does seem like achchhe din aane wale hain," said Anna Hazare.
Anna Hazare, however, clarified that his newly-constituted 'Asli Azaadi Abhiyaan' would keep a close watch on PM Narendra Modi and his Ministers for the next four-six months.